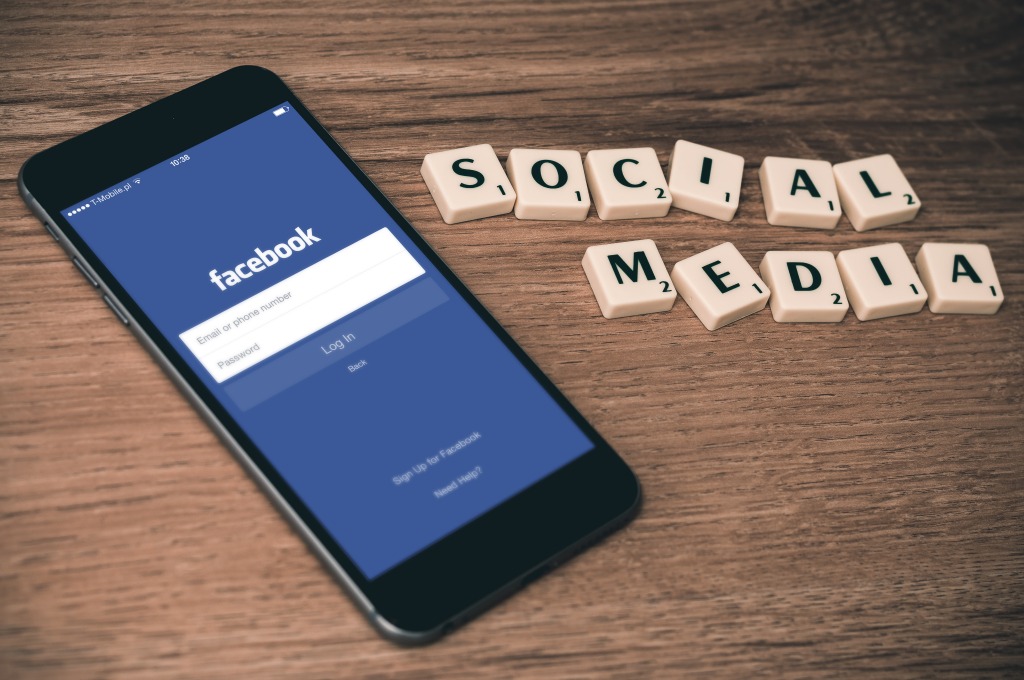 The service of Online-Convert.com is free to use for anyone with a stable internet connection and the need to convert one file into another format. There is no need to download and install any program, not even a need to login to use the file conversion. However, there are some striking advantages of having a registered account. Some of which we have shown in our unveiling of the Online-Convert.com premium plans article.
It's tedious, however, to register for yet another website, isn't it? Another username and another password to remember…
When, in fact, it can be so easy!
Social Media Login & Registration
You can easily register for a free or premium account on Online-Convert.com using your social media profile. No need to remember more data, simply use the social media network of your choise to register and login to our file conversion service.

Signing up using Facebook and Twitter has been available for users for quite a while now, but now the Google signup feature has been added as well. This means you can now use your Gmail, Google Drive and YouTube account to login to Online-Convert.com .

Already Have An Account?
So you already have an account but want to use the social login function as well? Don't worry, we got you covered as well. Following, we will give a step-by-step tutorial on how you can add social media login to your already existing profile:
1. Login
2. Navigate to your "Dashboard" from the top navigation

3. There, navigate to "Account Permissions" on the left navigation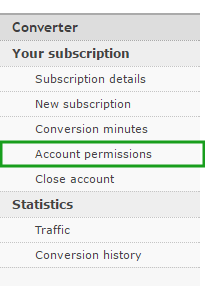 4. Now, you can choose the social media account you want to link to your profile.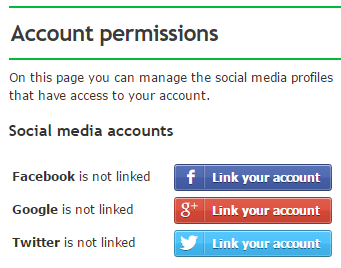 Once the link is established, you can use your social media profile to login to your already existing account. Of course, you can also un-link the accounts again, switch to another social media platform or profile.
If you try to link your profile to a social media account that is already used, you will get an according message. In this case, you can logout and use the social media profile in question to log in again. There, you can either un-link the account or close the (accidental) Online-Convert.com account and proceed to link the social media account to the profile you want.