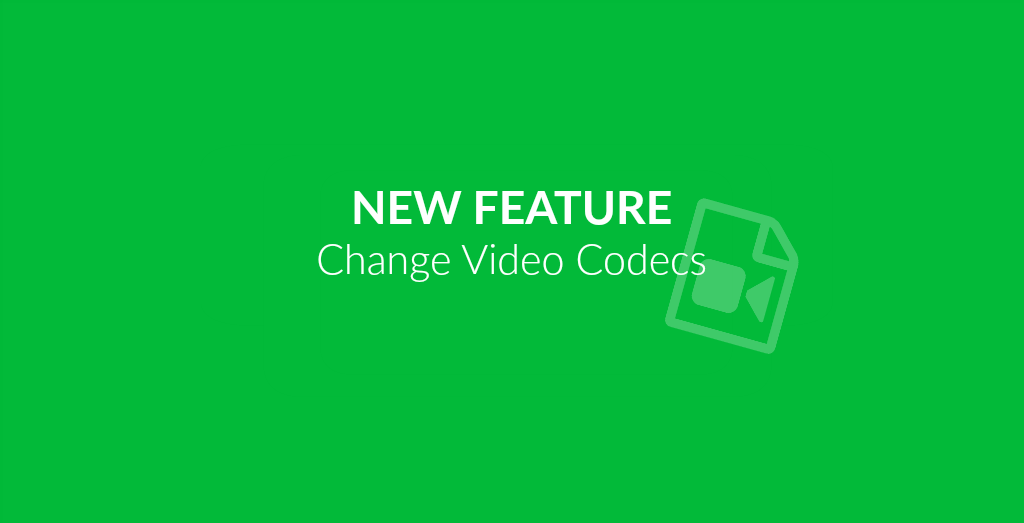 In an earlier article, we have already touched on the topic of video codecs. In short, these codecs determine the compression of a video file and which players are able to play your video. This is the reason why some media players on your computer or even hardware players may not be able to play a movie or clip you downloaded. The codecs must be supported by the respective player in order to do so.
Thus, if a video works without a problem on your computer but can't be watch on your TV, the codec may be the problem. Online-Convert.com has you covered for that. You can now change the codec of your video file!
Change The Video Codec Of Your File
Playing with the video codec of your file can be a delicate task. Thus, make sure to always preserve the original file until you know the converted file works as you want it to. A bit of trial and error may be needed. Alternatively, you can always read up on which codecs are supported by your hardware device or media player and choose a codec from the (hopefully) given list.
Luckily, changing the codec is rather easy. You simply have to choose it from a dropdown list given when you convert your file to MP4, MOV, 3GP or any other video format on online-convert.com.
Depending on the output format, you will have some of the following codecs available:
dx50
h.263
h.264
h.265
huffyuv
mjpeg
mpeg1video
mpeg2video
mpeg4
msmpeg
screen_video
screen_video_2
sorenson
theora
vp8
vp9
wmv7
wmv8
xvid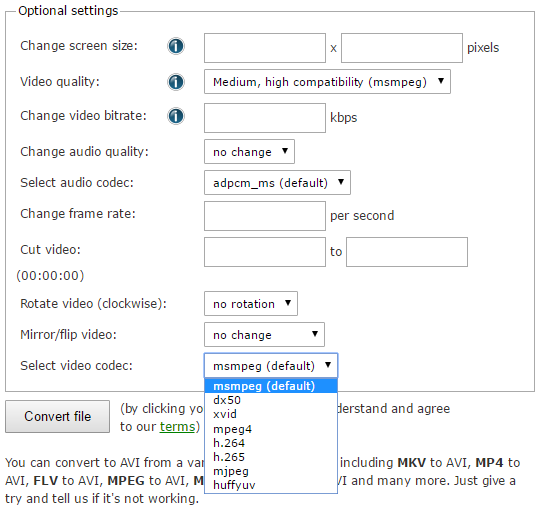 Changing The Audio Codec
Video files contain many different media streams. Next to the video data, there is also audio data stored in the file (sometimes even subtitles and different audio data for different languages as well). Especially when a video plays without the audio being audible, it may be that the issue lies within the audio codec of the audio stream.
Thus, you are also able to change the audio codec used in your video file! For a complete list of codecs available and more information about audio codecs in general, check out this article.
---