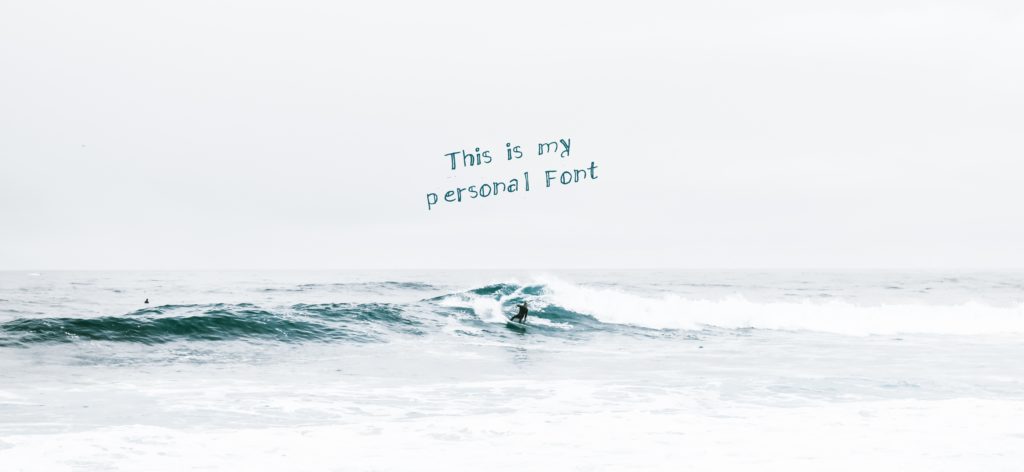 There are a million – or even more – fonts out there on the internet. Some, you can use for free. Others, you have to pay for if you want to use them, at least commercially.
What if we tell you, however, that you can turn your own handwriting into a usable font! Or generate one that is exactly to your liking? Read more to find out how to do that.
Create Your Own Font
With Calligraphr, it's easy to turn your own writing, symbols, or whatever you like into a font that you can use in documents, graphics, presentations, and more. We have tested the service for you and here are our results.
We'll go through every step on how to turn your writing into a font while testing it for you.
1. Go to Calligraphr.com and choose to do the quick test.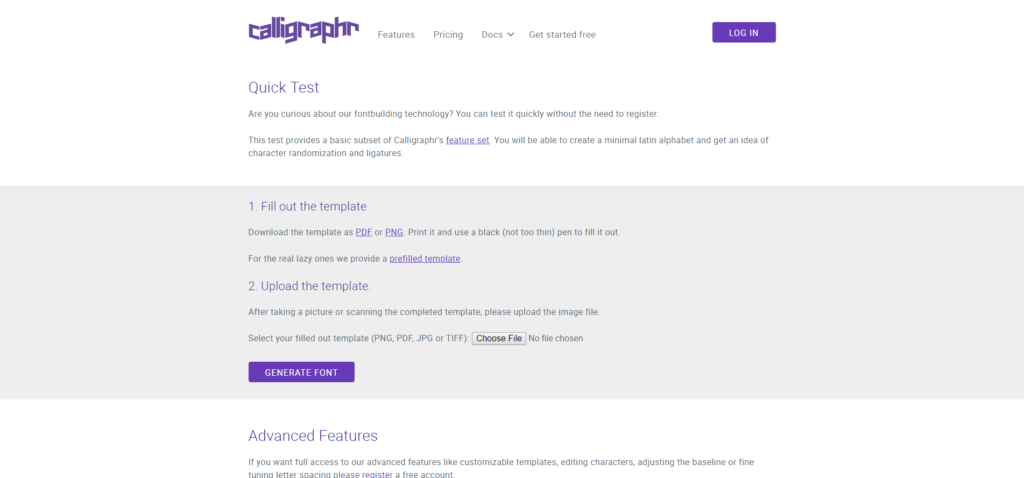 The quick test allows you to test and create a font for free. We'll talk about the differences between this version and the pro version after the tutorial.
2. Print the font sheet and create your font
You need to print out the sheet provided in either PNG or PDF. Then, fill in the boxes with the representations of the single letters and punctuation characters. You can even specify some variations for some letters and for common combinations that will then be randomly used when using the font.
Mine template looked like the one below: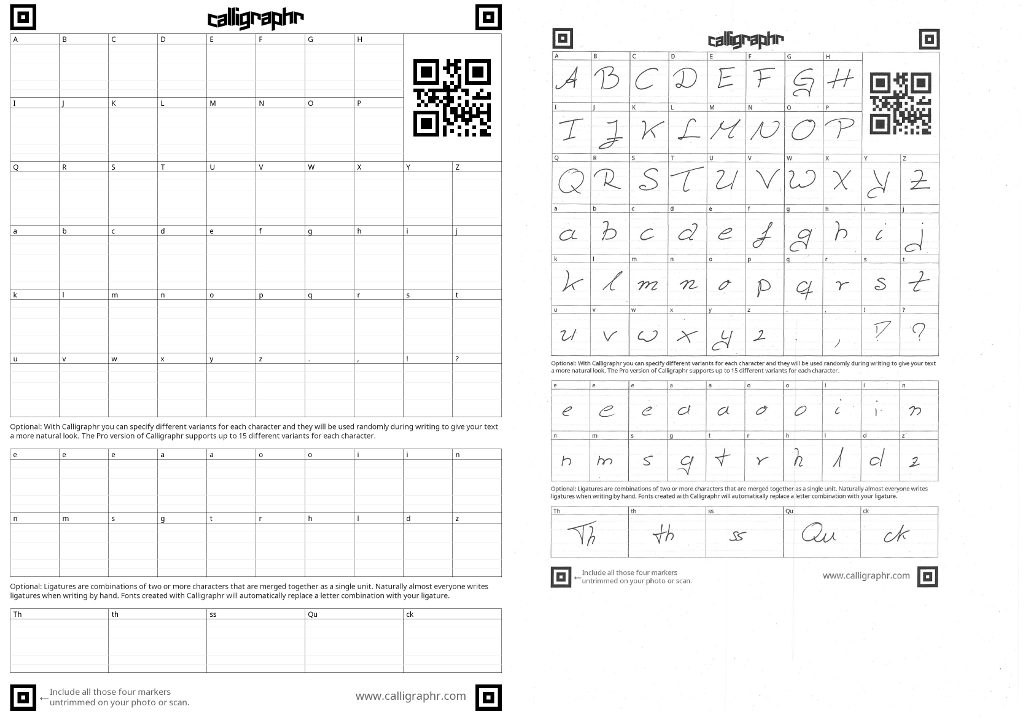 3. Scan or take a photo of your sheet and upload it
As long as your file is a PNG, PDF, JPG or TIFF file, you can upload it back onto the page. Then, the calculation will take a little while before you can download your font. Calligraphr will give you a preview, so if you don't like the outcome, you can upload another version until you like it.
Then, you can download your font in two common font formats, TFF and OTF.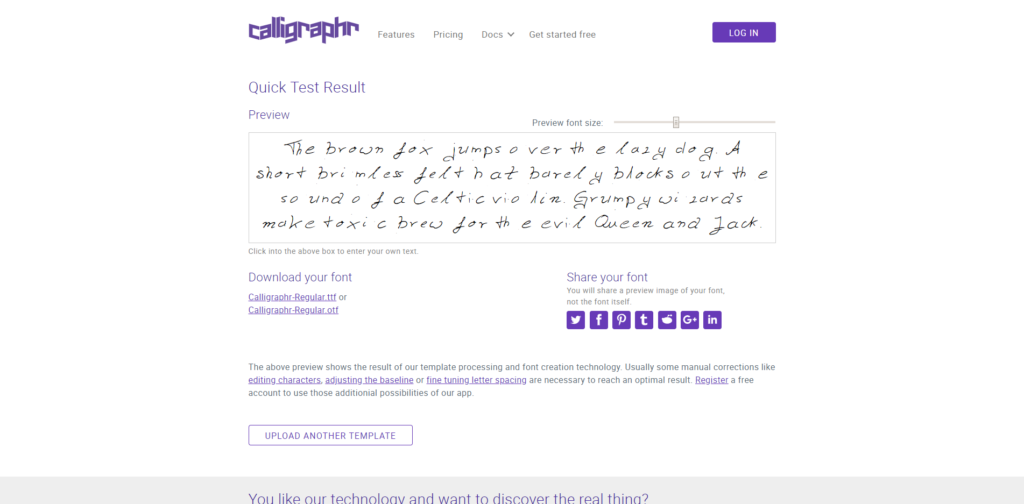 4. Use your new font
Now, your font is ready to be used. Install it – this is different depending on the OS you are using (Windows, Mac, Linux, etc.) – and try it out for yourself.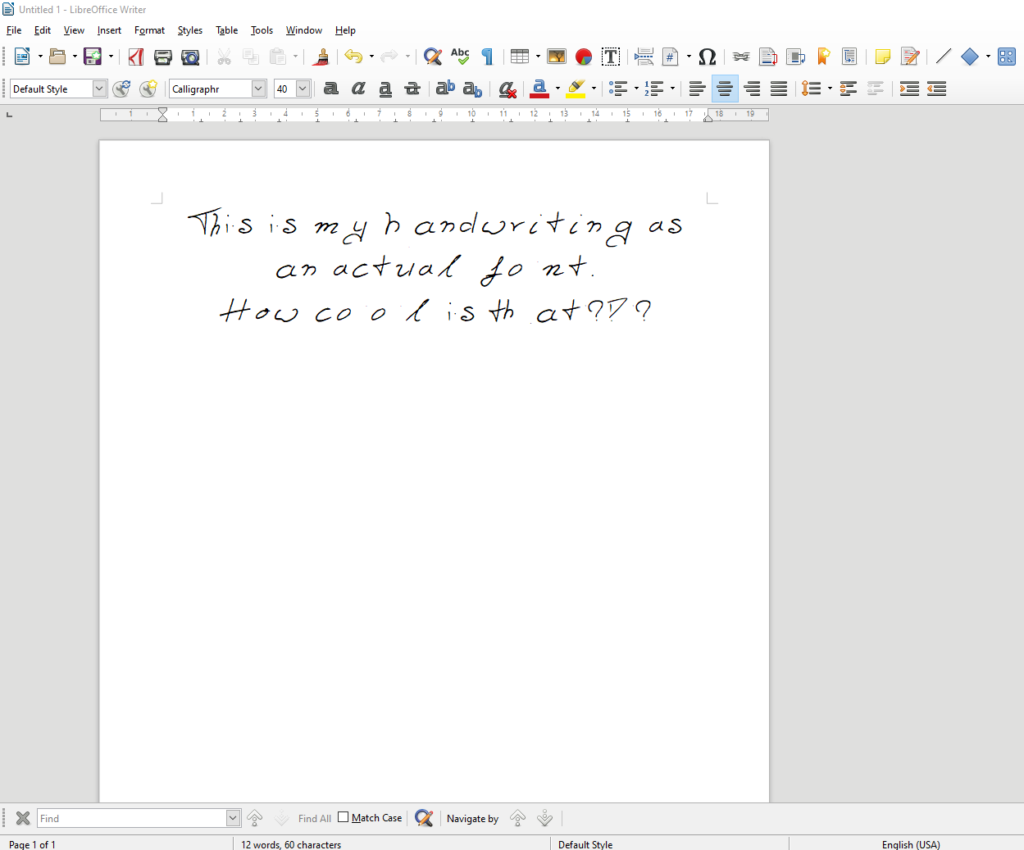 What You Get In The Pro Version
All the above can be done entirely for free. You don't even need to register for an account. However, there are some advantages of actually creating a free account. Because then, you can do the following on top of the free version above:
Highly customizable template sheet for printing
Clean scan/photo for better results
Customize font with regards to letter spacing, word spacing, and more
Add characters and customize your font again and again
75 characters per font
While this is already a step-up from the freely available version, you can purchase an even more advanced version that offers the following:
480 characters per font
Edit metadata of the font
Work on more than one font at a time
and more
---