Streaming on Twitch has become a popular way for people to share their gaming, creative, and other interests with a larger audience. However, with so many streamers on the platform, it can be difficult to stand out. That's why mastering the art of streaming on Twitch is so important.
Find out which pieces of information regarding Twitch streaming are actually helpful if you want to become a successful streamer. In this article, we will reveal some of the things you must know before hitting go live for the first time.
1 Increase Your Discoverability
New streamers frequently face the same issue – their number of followers tends to stagnate for months. Here's what you need to consider to avoid it: It is not enough to create content exclusively on Twitch but to create content on other platforms as well. This will allow you to reach a wider audience and increase your discoverability. The goal is to attract viewers who may not have otherwise found your stream on Twitch.
For example, share your Twitch stream on social media platforms like Twitter, TikTok, or Facebook. In addition, by creating videos on platforms like YouTube, you can reach a different audience who may be more interested in watching recorded content rather than live streams.
Apart from increasing overall engagement, creating content on other platforms (especially on YouTube!) can help you build a dedicated community around your stream. Start a Subreddit or Discord server. Creating a blog or podcast can help establish you as an expert in your field and help attract more viewers to your stream. Remember to interact with your viewers and followers outside of the Twitch platform.
All in all, creating content on other platforms in addition to Twitch is essential for streamers looking to increase their visibility, build a dedicated community, and establish themselves. It helps to expand your reach, increase engagement, and build a more loyal audience around your stream.
2 Get The Right Gear for Streaming on Twitch
Here's another truth: to build and maintain a dedicated following, using the right gear is crucial. Without the right equipment, the quality of your stream will suffer. Since you do not want to reduce the probability of viewers sticking around, get suitable gear and make sure that your stream is of high quality.
One of the most important pieces of equipment for streaming on Twitch is a gaming PC. It should have enough processing power to handle the demands of streaming, and a dedicated graphics card for smooth gaming performance. Even though it is possible to stream from a console alone, the most efficient and professional way to stream is through a PC. It will give you more flexibility and functionality in your stream.
Since streaming is an interactive activity, it should not be limited to a single monitor. You need to have the chat pulled up when you start out streaming, so make sure to have another screen separate from the screen that you are playing the game on. Having two monitors is going to help you when communicating with your community, and it will surely improve the quality of streaming in general.
What else to get for streaming on Twitch
Another important piece of equipment is a high-resolution webcam (or DSLR camera) and USB microphone or XLR one. Also, think about the lighting! It is often overlooked but lighting is going to be important for the look of your stream. As a beginner, consider using more affordable daylight spectrum light bulbs, or clamp lamps with detachable reflectors. Sitting in a dark room and allowing only the screens to light your face, is not a good look.
If you want to stream console games, you will also need a capture card. Capture cards help you to capture video and audio from your console and stream it to your computer. This allows you to stream console games on Twitch without any lag or delays.
3 Hosts & Raids
Hosts and Raids are two ways that streamers can grow their audience on Twitch. Many believe that hosts and raids from other bigger streamers can change the whole game for them. In some respects, it helps and in some, it does not.
A Host is when one streamer directs their viewers to another streamer's channel. This helps the host to promote their stream and also helps the hostee to gain exposure to a new audience.
A Raid is similar to a host, but instead of directing viewers to another streamer's channel, the raid is when a streamer ends their own stream and encourages their viewers to follow them over to another streamer's channel where they will continue to watch and interact with the community.
Hosts & Raids – Reliable Options?
Even though you can gain lots of new followers and lifelong community members, the raid and the host itself will probably not be what pushes you to the next level. Do not be disappointed when, after a successful Host & Raid, you start the stream the next day and see the same viewership you had before.
Hosts and Raids can be a powerful tool for growing your audience on Twitch and collaborating with other streamers. But, the reality is, you can not rely on them. There is no easy way to growth, and it is better to focus on creating engaging YouTube content instead.
Additional Tip: Choose the right streamer to host or raid, as it should be someone that aligns with your content and target audience!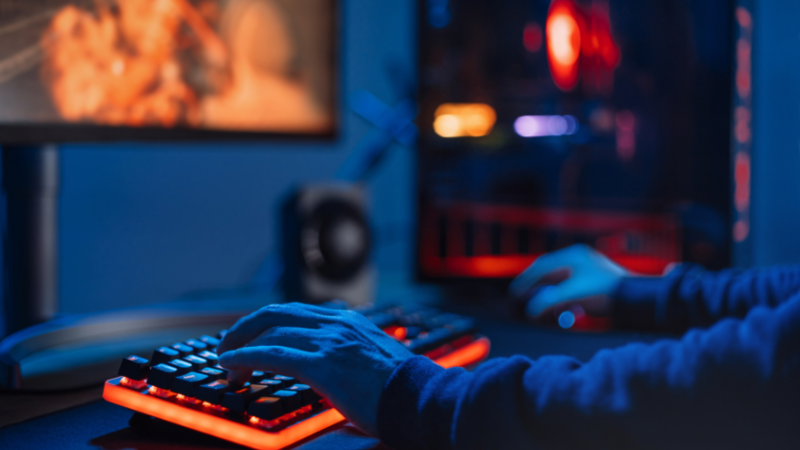 4 Set a Stream Schedule
Setting a stream schedule is an important step for streaming on Twitch. A consistent stream schedule helps to create a sense of predictability and reliability for your viewers. When viewers know when to expect your streams, they are more likely to tune in and engage with your content. Plus, Twitch's algorithm favors streamers who are consistent and reliable.
A consistent stream schedule can increase engagement, boost your discoverability and ultimately build a dedicated and loyal audience.
5 Type Of Community
At the very beginning of your stream, it is also important to decide what type of community you want to cultivate. This decision will shape the tone, content, and overall direction of your stream.
Being on Twitch, you will also have to abide by the terms of service. Meaning, you will have to moderate no matter what. Once you have decided on the type of community you want to build, you can then tailor your stream to attract the right viewers and create a positive and engaging environment. Create content that appeals to your target audience, using language and tone that resonates with them. Keep in mind that it is harder to change the direction of your community as you grow.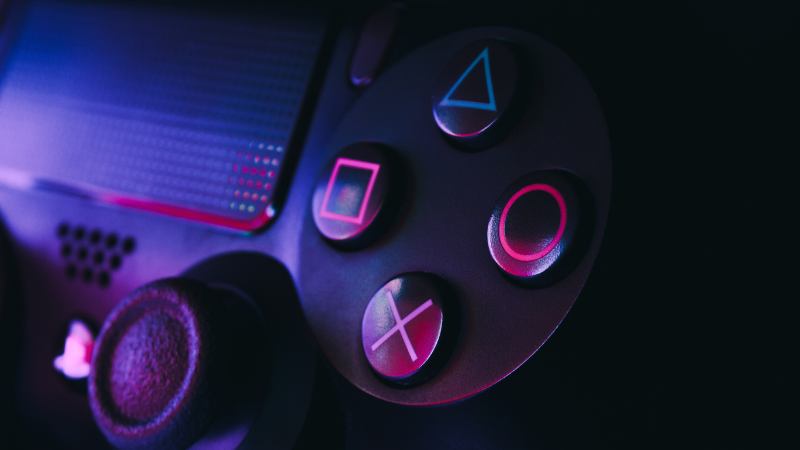 6 Online & Offline Work
It may or may not come as a surprise, but streaming takes almost as much time offline as it does online. Streamers tend to spend four or more hours a day streaming a certain game or other types of content. To operate a seamless and engaging stream, nevertheless, requires a lot of planning and organization. Quality graphics, overlays, emotes and alerts will help set you apart from all other streams on Twitch, and give viewers a sense of professionalism when watching your content. In addition, it is necessary to create all the content for other platforms.
If you want to provide your audience additional content, uploading video to Twitch could be a great option. It is likely that you will not be able to post videos to Twitch if you are a brand new user. Before you can upload a video, you have to be a Twitch Affiliate or Partner.
More on: How To Optimize Your Video For Twitch
So, if you aim to become a successful streamer, be prepared to spend a lot of time working offline. Whatever others may think of it, streaming is not an easy process.
In Conclusion: Streaming on Twitch
To master the art of streaming on Twitch, it is essential to consider all the crucial elements to creating a successful stream. From the right gear, branding, identity, and interactions with your audience, to networking, and collaboration.
By following the suggestions mentioned in the article, streamers can visibly improve the quality of their stream. Give them a try. Increase your discoverability, and build a dedicated and loyal audience. Is streaming a challenging experience? Definitely. But, it is also rewarding.