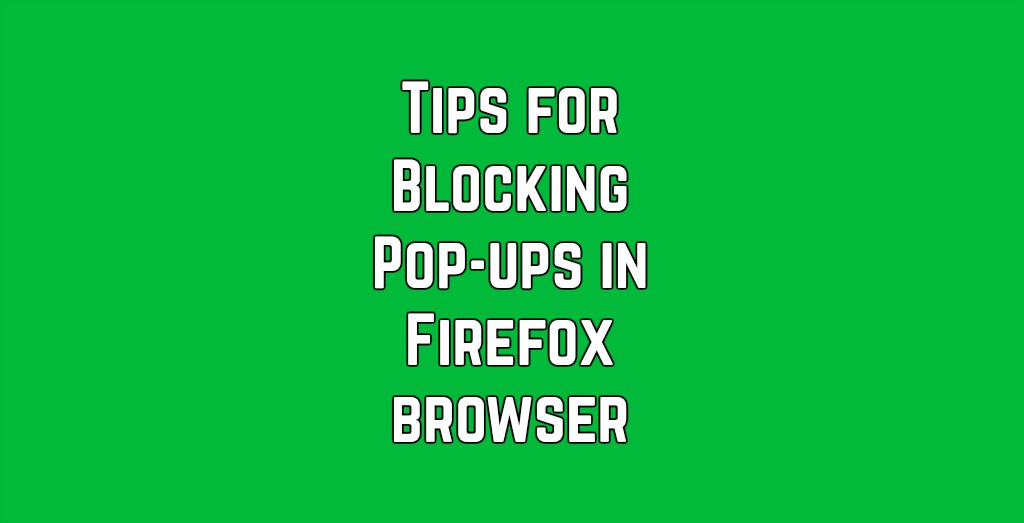 There was a time when pop-ups were very prevalent and annoying on the web. Back then, people thought this was part of using the internet. Soon, some of the pop-ups turned to spam, virus and other dangers. For a while, those popups were gone. But, slowly, they have been making a comeback. Now again, it is very hard to visit a site on either your computer or mobile device, without pop-ups or ads coming at you.
For those on mobile devices, it is even harder to get rid of them. Luckily, there are some steps you can take to prevent these annoying pop-ups from ruining your browsing experience. Even though most browsers today come already equipped with software that prevents pop-ups or ads, there are many who still get through. Some of them are those that ask for your email in exchange for additional info. Others are simply ads which sites use by web pages to monetize. No matter the pop-up problems, there is a way to stop them. This tutorial will show you how to easily block pop-ups in your Firefox browser. These tips cover both Android and Apple devices as well.
Other users also found How To Enable YouTube Dark Mode On Your Browser interesting.
Blocking Pop-Ups In Firefox
Firefox has some very useful extensions which you can install to prevent pop-ups. Still, if you prefer, you can also turn them off on your computer by following these steps.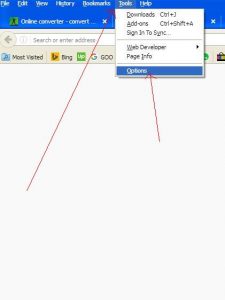 On your computer or laptop, open

Firefox

.

At the very top, go to the

Tools

and then choose the

Options

tab.

Once the

Tools

tab is open, select

Content

.

Select the

Block Pop-ups windows

.

There is an

Exceptions

tab you can use on your right hand side right next to Pop-ups ticker. Add the sites you want to receive pop-ups from here if there are any.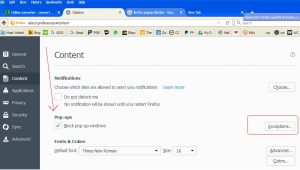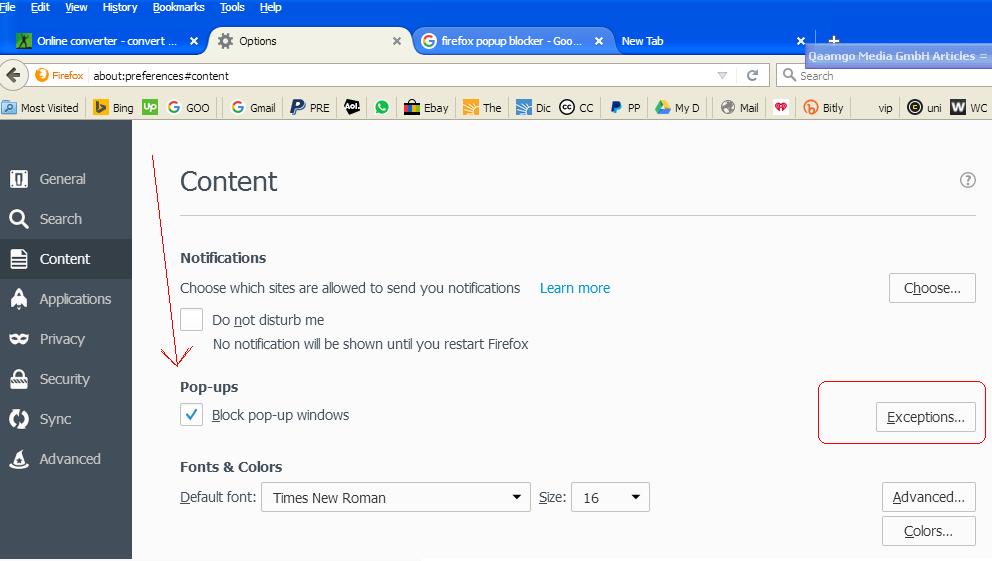 Blocking Pop-ups in Firefox using Android
For those who have Android phones, below are the steps to follow for getting rid of popups when using your mobile device.
Open up

Firefox

.

In the address bar, type '

about:config

' without the quotes.

Find the

dom.disable_open_during_load

.

Once you find it, set it to '

false

' if you want to allow pop-ups and '

true

' if you want to block them.
Blocking Pop-ups in Firefox using iPhone or iPad
If you are using an iPhone or iPad to browse, you can easily block pop-ups by doing the following.
Open up

Firefox

.

Select the

Menu

button on the bottom.

Choose settings by swiping left.

Toggle on the

Block Pop-up Windows

tab or turn it off if you want to allow them.
You may also enjoy 8 Ways To Use The Internet Like Hackers Do
In addition to these steps, there are also some very good Add-ons you can choose to help you block pop-ups. Some of them are Strict Pop-up Blocker or the Simple Popup Blocker. Keep in mind that some sites will not let you view the content if they notice you have a ad or pop-up blocker add on installed. When that happens, you can simply open a 'private window' to view the site. Once you are done, then you can close it out.
---