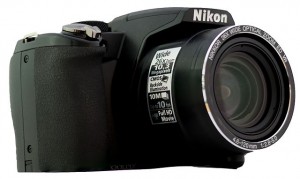 Chances are that you may have a NEF file on your computer or camera that you need converted to another format type. All NEF files are found specifically on Nikon cameras. Short for Nikon Electronic Format, the NEF file extension derives from a raw image file from Nikon. The problem for most people is that NEF files are often not compatible on other computers, laptops, cell phones or devices. In addition, you may need to convert the file to a more widely used format such as PNG, JPG, GIF, BMP or many others.
This article covers the steps on how to convert NEF files to JPG, PNG, PDF and more for free. Online Convert has many free tools which allow you to do so quickly, easily and totally free of charge. Best of all, you do not need to download any kind of program, software or even provide your email to do so.
All About NEF Files
NEF files are just like countless of other RAW image files. These files are able to retain everything that is captured by a Nikon camera. This is all done before the metadata and lens camera model processing has happened. The digital photos taken by anyone with a Nikon camera need to be converted before sharing them with others. Even more so, when those you are sharing them with do not have the same camera as you.
Like this article? Then perhaps you will enjoy How Cell Phones Changed The Camera Industry
Since NEF are RAW files, they are not ready to be used right away. They need to be converted before they are ready for printing, processing or editing with image editors. NEF files are often called or referred to as digital negatives.
Why So Many Different Types of File Formats?
Just like many other companies, Nikon has its own file extension for their cameras. Most printing machine, camera manufacturers and others businesses create their own file extensions for their particular brand or model. They do this in order to guarantee sole rights to their products via file types. That is why there are so many different kinds and versions of formats today. From SVG, WBMP, JPG, PNG, BMP, GIF, EPS, HDR/EXR, TGA, WebP and Tiff, the list goes on and on.
Having all of these different types of file formats causes a lot of problems for users trying to share or use them. That's because the majority of them are only able to work or be used by each specific brand or model they are created by and for. This can cause a huge headache for people who have one kind of printer, camera or device than the other person they want to share it with. Or if they simply want to use it on another device of their own from a different company or brand. So what can a person do then? Fortunately, Online Convert has all the tools you need to change the file formats to whatever type you need.
How To Convert NEF Files Easily
For anyone with a Nikon camera or NEF files, the biggest problem they have is conversion. They all want to know how they can convert NEF files quick and easy without too much hassle. And of course they also want to know how to do so without having to spend money or download any programs or software. You can convert your NEF files in a snap using our free Online Conversion Tool here.
The online image converter lets you convert any image you may have to over 12 different types of formats. All it takes is a few seconds of uploading your files to the site. If you choose, you can also apply effects or select other optional settings. Once you have selected exactly into what format and how you want the file converted, you hit the convert file button. Within a few seconds – this all depends on the file size and your internet speed of course – the file will be ready for you to use.
You should also take a look at Camera RAW Image Formats
Choices Are Great – So Is Online Convert!
Having different cameras, printers, smartphones or any devices to choose from is great. That gives us all kinds of choices when we want to purchase them. However, when they only use a certain type of file format, that  can be a headache; especially if you want to share them with others. But with Online Convert, changing and converting those files is a cinch. Need a file converted quick and easy and for free? Do it here on Online Convert today.