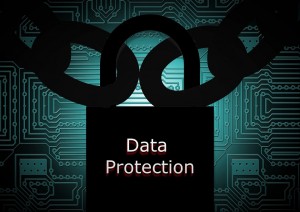 For those looking for an easy to use hash generator Online, then Online Convert offers you one with many different formats to convert to. Hash encryption used to be something that most of us heard on TV or movies involving high-tech plots. However, with the recent upsurge in Internet and electronic device usage these days, that is no longer the case. Hash encryption is everywhere and if you are not using it to protect your sensitive data, you could be in danger of hackers or scams.
Hash Encryption Defined
Hash encryption are cryptographic hash functions which are considered almost impossible to invert or devalue. One simple way to look at a hash function is by thinking of it this way; if you take the number 5 (five) and send it to someone, then it is easy to see it just as it is; the number 5. However, if you add hash encryption to the same number 5, it might turn out to be something like this – 8AEGHDC7 F67HGH7CA 98K24LM 45JH87KC KD392OP – which is nearly impossible to decode or figure out.  Another way to look at hash encryption is by thinking of baking a loaf of bread. With a loaf of bread, you first start out with your inputs ie; flour, yeast, water, etc. When you apply the hash function (baking + mixing) then you end up getting the end results which is a loaf of baked bread. There are many different hash functions such as binary or string. A hash function is considered any function which can be utilized to map data of arbitrary proportions to data of fixed size.
Need more info on the subject? Then Check out Hashing and Encrypting – What's the Difference?
Why The Need For Hash Encryption?
As we stated earlier, the rise in both Internet usage and people with access to Online sites has risen quite dramatically the past few years. Electronic devices have made this possible since people no longer need just a computer or laptop to go online anymore. Because of this rise in Online usage, there is also a spike in hacking and cyber crimes. This means that having simple and/or easy to remember passwords is dangerous and not recommended. Hash encryption allows you to create hashes for important & sensitive data such as passwords. Having well encrypted passwords can help protect your personal data, files and financial information as well.
Still, there are many Websites which charge users for hash encryption. Other sites offer to do so but only if you sign up or download certain programs or software. None of these options are needed for hash encryption if you use Online Convert's hash encryption tools. And yes, they are not just easy to use, but also totally free. For others looking to calculate the checksum of their files, you can also do that here as well.
Take a look at Checksum & Hash – What are they and what do I need them for?
What's Your Hash Function?
If you are looking for ways to hash encrypt or convert files into MD4, Adler32, SHA-1 or any other formats, simply go to Hash Generetion and choose the generator required. From here you can generate a hash using Haval 128 Bit encryption tool or calculate your GOST hash from your passwords. There are all kinds of options to choose from which is pretty awesome and helpful.
Remember, always keep your personal information such as passwords stored in at least two different safe places in case you lose access to one. Of course, access to these places should be encrypted and well protected. There are Apps such as LastPass which work great in storing and keeping all of your passwords in one place.  Being able to browse or do whatever you choose to do Online should be safe and easy. By using Hash encryption and protecting yourself and your data, you are making sure that is always the case.