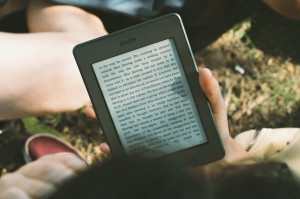 It's summer, and that means it's the main vacation time!
It is fun to plan going on vacation, booking a flight and hotel, already imagining to lie on the beach and leave all the stress behind. However, as soon as you start packing your bag, you always notice a quite striking issue: your bag is too small!
Airlines have restrictions when it comes to the weigh of your luggage, and who wants to carry around a bag that weighs as much as him or herself anyway?
So what do you do? You sort out everything that seems unnecessary. We have another approach that may help you save some space and trouble though!
Convert Documents and Text to eBook Formats
In you vacation, you may finally find some time again to read. It is indeed a great feeling to lie on the beach, listening to the waves, and engaging in the stories of an exciting book or novel. Yet, books – even though the consist of paper almost exclusively – make your luggage a lot heavier. And if you are a fast and enthusiastic reader, you have to carry more than one or two books with you.
If you are the owner of a tablet or eReader, however, you can drop the extra weight easily by transferring books to your portable reading device!
Are there important texts for school, university, or your job you have to read through?
Did an aspiring author in your circle of friends send you a Word document or PDF to skip through?
Are you a passionate reader of online articles, fanfiction, or other online content?
Then make your documents "kindle ready"! All you need is
the document or the link to your resource, and
an eBook converter.
How to Convert Text to EPUB
EPUB is one of the most common eBook formats (alongside with MOBI and AZW). Converting your texts to EPUB will enable you to read them "on the go" on your tablet or eReader. But how do you get there? Check out our video tutorial and you will know how to, e.g., convert PDF to EPUB.
Yes, it can be that easy to take your favorite fanfiction, online articles, business correspondence, or any other digital text on vacation. There is no need to constantly look for a wi-fi hotspot or debit your mobile contract for roaming. After converting, you can read your texts offline.
Of course you can choose another eBook format rather than convert to EPUB as well! Does your smartphone, tablet app, or phablet not support EPUB? Then you can always convert EPUB to MOBI or AZW.