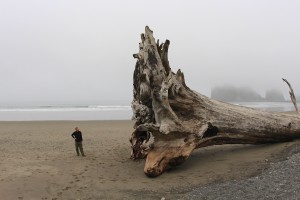 There is one thing about files that everyone can't help to notice as soon as they want to download, upload, or send it via the internet, or when the computer announces that there isn't enough storage left: File sizes.
No matter if you store music on your iPhone, want to send a picture via email, or upload a funny video to Facebook, file sizes – when too big – can and will cause problems, especially when you are on mobile or stuck with a slow internet connection.
There are natural limitations, no matter if they are set by your email provider for attachments, or by different pages when you want to upload a video or profile picture. Keeping the kilobytes and megabytes in mind prevents you from encountering unnecessary problems.
Why's File Size important?
As stated above, there are a number of reasons why you would want to keep the size of your files in mind. One we encounter almost daily is the limitation set by many email providers when it comes to attachments. Consider this for example:
An attachment for an email sent via gmail can not exceed 25 MB, while emails sent via Microsoft Outlook allow for individual files (not the whole bundle) to not be bigger than 20 MB.
This may not seem to be a problem at first when you want to send a picture or PDF document, but as soon as you want to send multiple files or even a video, matters become more pressing. Thankfully, most email programs let you know when you exceed the file size limit.
Another factor are upload and download times. Sure, for many users, the download of a file takes about 15 seconds, but households that still have a dial-up or other slow connection can take up to one hour for a file with a size of 10 MB. Thus, when uploading documents or other media to share on the internet, you should also keep in mind people that aren't blessed with highspeed internet connections.
Same goes for uploading an entire album of photos to Facebook, for example, or a video to YouTube. While users of a fast internet connection can easily wait through the uploading process and even browse the net meanwhile, some people still have no chance of doing anything on the internet while the upload is in process. Especially people with a slow connection who want to upload their videos, music, or images would have to keep a close eye on the file size of their media.
Especially nowadays, mobile internet is the number one way for people to connect with the world. Yet, even if many mobile phone providers have internet flat rates in their contracts, the download speed is limited in most cases. Thus, browsing pictures or watching videos can be very annoying considering the long loading or buffering times when you are stuck with mobile internet.
Bits and Bytes
Which units are there even, and how big are they? Refer to this short list:
1 B = 1 byte
1 kB = 1.000 bytes
1 MB = 1.000 kB or 1.000.000 bytes
1 GB = 1.000 MB, 1.000.000 kB, or 1.000.000.000 bytes
Average File Sizes
But, what are the average file sizes of media we use daily? After browsing the net and producing some examples ourselves, we found out the following:
Images
PNG ~ 2 – 4 kB
GIF ~ 6 – 8 kB
JPG ~ 9 – 12 kB
TIFF ~ 900 – 1.000 kB
BMP ~ 900 – 1.000 kB
Documents
DOCX ~4 – 8 kB
PDF ~ 18 – 20 kB
ODT ~ 80 – 90 kB
Media Files
eBook ~ 1 – 5 MB
MP3 song ~ 3 – 4 MB
DVD Movie ~ 4 GB
HD Movie ~ 5 – 8 GB
Blu-Ray Movie ~ 20 – 25 GB
Reducing File Sizes
Reducing the size of individual files can be achieved in different ways.
Image files can easily be cropped using different photo editing software or online editors. Photographs for displaying on the web or in Facebook do not have to be big in dimension. Buttons, lines, clipart, and the like can even be stored as formats that are smaller in size because they don't contain much color or style information, like PNG or GIF. However, uploading RAW camera images (like CR2 or NEF) are 2 to 6 times bigger than JPG files and can't be displayed correctly anyway. TIFF and BMP files should be converted to JPG or the like as well since they are bigger in size than the compressed JPG files.
Document files that should be displayed online or provided as a download can be slimmed down as well by getting rid of unnecessary pictures and formatting. In most cases though, saving as or converting your file to PDF correlates with a reduced file size as well.
Video files can be treated similar to image files, yet getting and mastering a video editing program is much harder and takes longer than achieving the same with photo editing software. However, changing the screen size by using a video converter is be a fast and easy to use alternative.
Last but not least, bigger audio files can be converted to MP3. This goes hand in hand with loss of quality to some degree, yet for your listening pleasure this should be marginal.