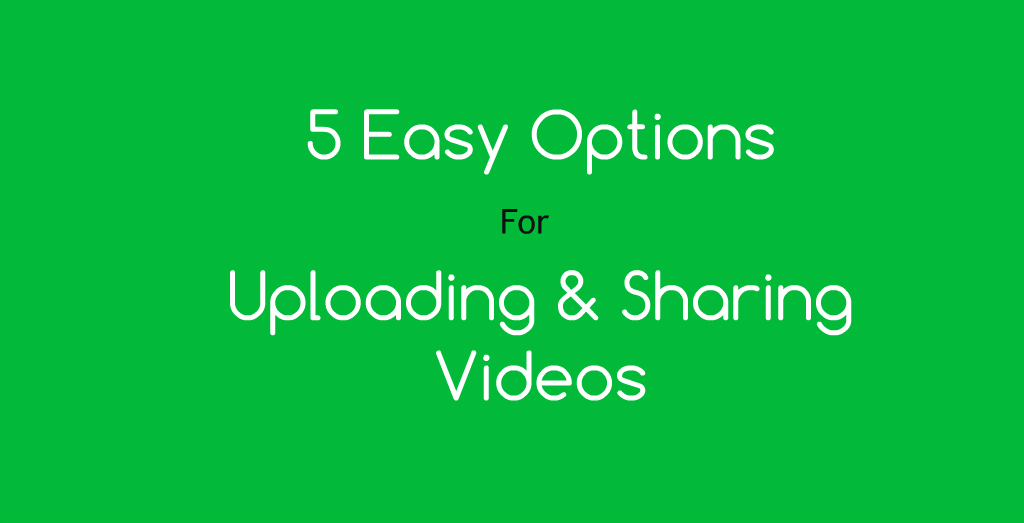 There is no doubt that the smartphones of today are capable of capturing awesome and exciting videos. The iPhone is one of those great cellular gadgets for doing this. However, one of the problems most people have is capturing all those great videos and not being able to share them with others. After all, what is the sense of recording cool videos and others can't see them?
This tutorial contains 5 easy options for uploading and sharing videos from your iPhone in very simple ways. Although the iOS system makes it very effortless for users to share just about everything, these methods can make it even more easier. Below are some of the best ways to upload and share those awesome iPhone videos on your phone.
Don't forget to read these Tips For Playing Videos Seamlessly On Your PC
Try Using Google Photos
Even though sharing videos with Google Photos is a much better option for those users who have Windows or Android, it is still great for iPhone users too. Much like the iCloud, Google Photos allows you to do this very easy. Best of all, keeping the 'Original quality' of your video is very simple to do on Google Photo. Simply go to the settings and select that option once you are ready.
Google Drive has 15GB of free space for you to use. All you have to do is sign in to your account on Google and download the free app. One of the great things about using Google Photos is that it lets you share with non iOS or iPhone users. Once you have selected the files you want to use, simply click on the 'Share' button. All you have to do is enter either an email address or a phone number and you are done!
Use iCloud For Sharing
For those people with lots of friends that use iPhone or Apple devices, sharing via iCloud services is a great option. You can even set up your own shared album. Doing so will allow you to use that album over and over again. And you can even let others contribute to the album by making it collaborative. There are also options for adding comments as well. Just keep in mind that the videos here will be compressed. That means that the quality will not be as in your device. That is done so that space can be saved. Just keep in mind that since you will be sharing via the web, they video files may take awhile to upload.
Use Photo Apps For Sharing
Your Photos app on your phone saves all your videos you shoot to your camera roll. If you want to find a video to share, just hit the button to launch the app. Once there, select the 'Albums' tab and select the 'Videos' Album. Using this method is very easy and simple. All you do is find the video you want to share and tap on the "Share" button. Using this option will also open up a few other features or options.
Share Via Other Cloud Services
Cloud services are one of the best thing to happen to the internet users. These services allow you to save space on your hard drive or device, backup your files and protect them. Although the videos don't always have to be compressed, they will maintain their original quality. However, depending on your video size, it will end up taking up a substantial amount of space. There are several different Cloud services such as Box, Dropbox, Microsoft OneDrive and Google Drive. Depending on the cloud services you choose, sharing the videos will be differently. Still, the basic options are almost the same so just follow the steps.
You may also want to check out How To Watch Videos On Your TV From Your Smartphone
Sharing Via Peer To Peer Transfer
Another cool way to share your iPhone videos is by using the peer to peer files transfer option. Apps such as Syncthing, Resilio and IPFS can do the trick for you. The best thing about using this alternative  is that the files are sent directly to the person you want to share it with. Because of that, Cloud services are not required. Plus, this option is also considered one of the safest and securest methods for transferring files online. The only problem with this alternative is that the recipient of the files needs to be online when you are sharing it. In addition, the app on your iPhone must remain open during the entire file transferring process.
---