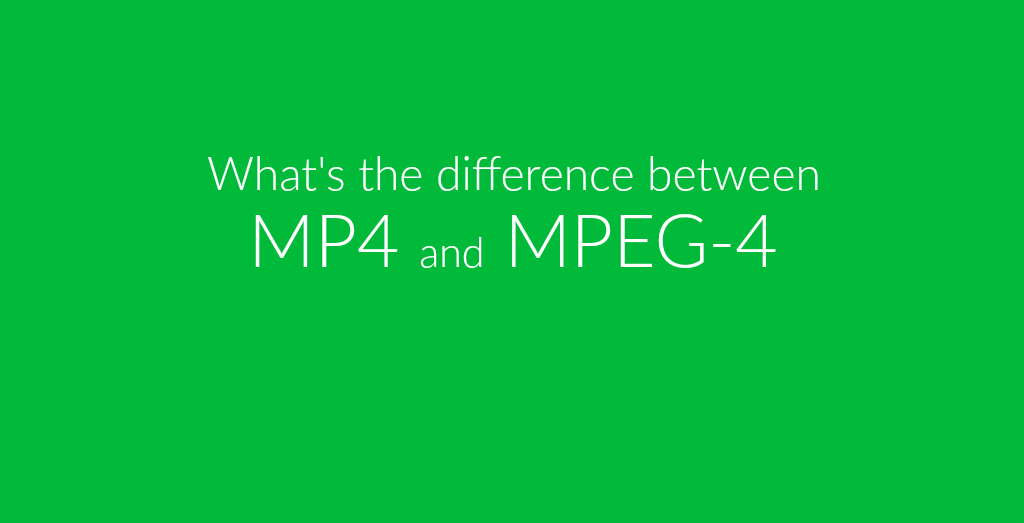 There are so many different video files and video container formats out there, it's easy to lose track of them all. Most of the time, you can tell them apart rather easily, but what if they are named almost identically.
MP4 and MPEG-4 (or MPEG4) are two formats that are easily confused with each other. They seemingly only differ by two letters. Yet, there is more that differentiates those two entities. Lets find out what the difference between MP4 and MPEG-4 is and which one you are more likely to use.
MP4 vs. MPEG-4
Similarity
Before concentrating on the difference between the two notions, lets have a look at the similarities. There is one more instance in which MPEG-4 and MP4 are rather similar, and that's their association. Both terms are associated with video media files. Yet, this is where the similarity ends.
Differences
While the similarities and associations of MP4 and MPEG-4 are rather negligible, the differences are striking. The main difference lies within their functions:
MPEG-4 is a video encoding algorithm
MP4 is a media container format
This means that MPG-4 is responsible for how the images a video consists of are compressed and presented as view-able data. Thus, this encoding is responsible for the quality of the video rather than the file extension.
MP4 containers can contain video data encoded in MPEG-4, but it has nothing to do with the actual video quality. Instead, it determines how the video and audio data alongside other information such as languages and subtitles are stored.
To be specific, MP4 files are defined under a specific part of MPEG-4 encoding, namely under MPEG-4 part 14. However, MPEG-4 encoded videos can be found in other video containers as well. However, MP4 video containers can also contain MPEG-4 video data that has been encoded with other codecs such as: DivX, Quicktime, X264 or Xvid.
---