After the pandemic hits and working from home becomes the norm, video conferencing becomes more popular.
Along with the popularity, many embarrassing moments and horror stories pop up one after another. Most of those stories involve unexpected things happening in the background. From kids pooping to spouse walking around with barely anything on, the list of embarrassing events just keeps on coming.
One solution to prevent those embarrassing stories from happening to you and also to protect your privacy is to use a virtual background. You can use either an image or a video for this purpose. While using an image is the simplest solution, many choose to use videos to step up their game. People use clips from famous TV shows, memes, and all kinds of interesting videos.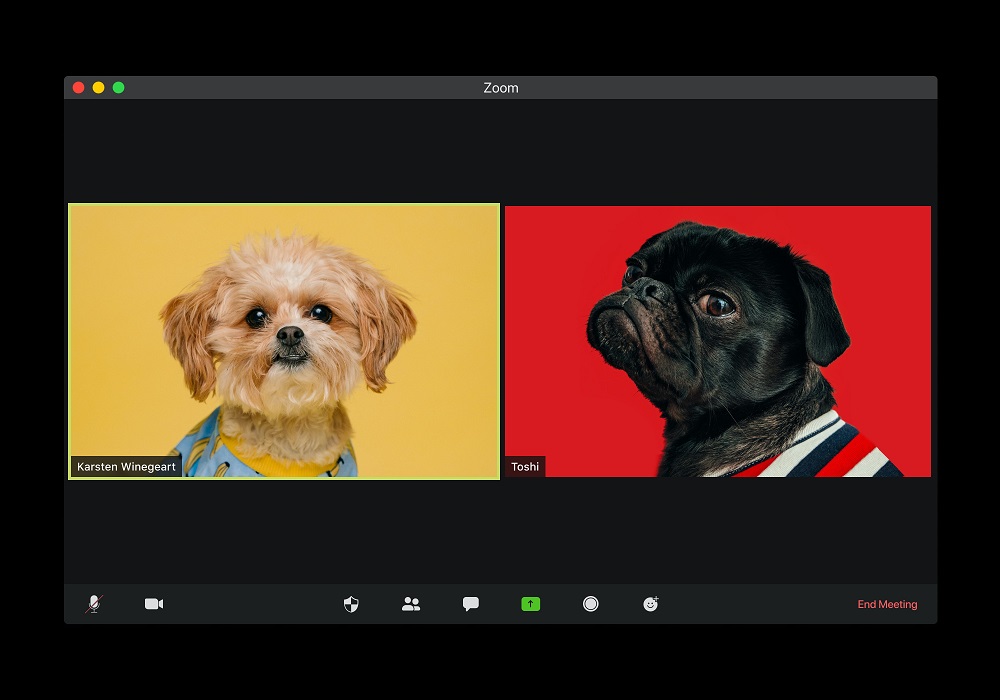 Custom Video Background on Zoom Calls
Since many the video background picture is not something people use regularly, some questions are guaranteed to pop up now and then. So, here is our short QnA about this feature.
What do I need to use a virtual background on Zoom?
First, you need to make sure you have the latest version of Zoom. Secondly, make sure your system is up for the job. Your system must have at least 6th generation i5 or 4th generation i7 processor. Yes, it's quite a demanding feature.
Do I need a green screen?
Yes, Zoom recommends using a green screen for the best result. Without a green screen, the image processing is might be too taxing for your hardware. Your face may become indistinguishable in the video.
Can I use the virtual background on Chromebook?
No, Chromebook is not supported yet. For now, it's only available for macOS, Linux, and Windows.
What video format should I use?
Zoom supports MP4 videos for virtual backgrounds. If your video is another format, just use the MP4 video converter tool. Be sure to set the resolution appropriately to your camera's aspect ratio. For instance, if it's 16:9, then set the video resolution to 1280 x 720 pixels (HD) or 1920 x 1080 pixels (Full HD).
Will using a custom background make me look terrible on video?
Most likely no. The main reason why people look terrible on video calls is bad lighting. Always pick a room with good lighting when you need to make video conference calls. The light source should be on your front and sides instead of directly above. Also, remember to use background videos that are dark in nature so your face will look brighter.
—
OK, that's all for our short QnA for using video background on Zoom. Keep in mind that once you change the background, it stays that way unless you change it back. So if you use Zoom for both personal and professional use, do check the background before making the call. When you're on a call with a sickly client and the video background is the famous coffin dancing video, things could get hairy.
---