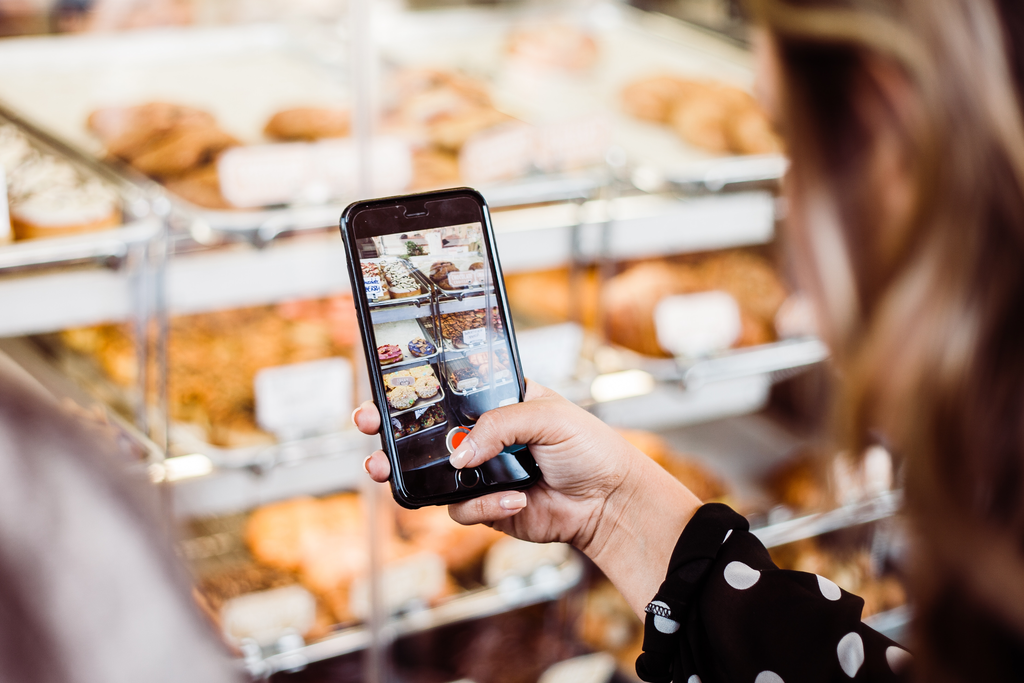 Snapchat is a widely popular and interactive app. There, you can share images (snaps) and videos with your friends. The special thing about Snapchat is that both images and videos will disappear after 24 hours. Thus, unlike with Facebook, Twitter and Instagram, there is no history of things and stories you have posted.
So far, so good. This is probably what you already knew about Snapchat. In this article, however, we will explain how to download videos and images from Snapchat in order to save them longer than 24 hours.
How To Save From Snapchat
Of course, the allure of Snapchat is the short lifespan of Snapchat stories. Yet, maybe you still want to save some videos and images for later/longer.
This article will show you how to save your own snaps, but also videos and images from other Snapchat account.
Your Own Snaps
Saving your own snaps is something you should do before you post the image or video to your story!
Film a video or take an image using the Snapchat app.
Tap the arrow button on the bottom left of the screen. The image or video was successfully saved to your memories if the text underneath the button changes from "save" to "saved".
Post your snap just like you would always do.
Navigate to your Memories by tapping the little gallery icon underneath the trigger.
Open the image or video and tap on the three dots on the top right corner. Alternatively, you can long-tap the image or video.
Choose "Export Snap" from the menu and save the image to your camera roll or another app.
Check your phone's gallery for the image. Usually, it's either saved in your default image or video folder, or in a folder called "Snapchat".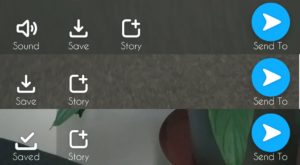 If you already uploaded your image or video to a story, you can still save it! This is how you do so after adding it to your story:
Go to your story.
Once the image or video appears, tap on the three dots on the top right corner.
Tap on the arrow button on the bottom left.
Go through with steps 4 to 7 from above.

Someone Else's Snaps
Saving someone else's Snapchat photo or video is more difficult than saving your own.  There is no save button to provide Snapchat users with the privacy the app is known for.
However, there are a few ways to get the snap-content of others. Of course, you can use a separate camera or phone to take a picture of your phone's screen or to record the video playing on your phone. That is not very elegant though.
Save Images
With images, this is rather easy. Simply take a screenshot of your phone while the Snapchat story is open. Depending on your phone, this is done by pressing the home and on/off button (iOS) or the volume down and on/off button (Android).
However, note that Snapchat is sending a notification to the person who sent the snap once you take a screenshot. Some hacks on how to not trigger this notification have been around, but Snapchat is always on its toes to disable these hacks again.
Save Videos
With videos, this becomes more difficult again. Of course, you can take a screenshot from a video, but if you want to get the whole video, you need other measures.
Some Android phones already come with a default app to create screencasts. These apps record exactly what is visible on your screen. If you don't have a native or default one on your phone, you can find various screencast apps in the Google Play Store.
iPhone users are facing more difficulties here as iTunes often removes such apps from their store again.
Why Third-Party Apps Are No Option
Back in 2014, there was a big security attack concerning a third-party app. The third-party app has been hacked and almost 100,000 private images that have been grabbed from Snapchat using this app have been leaked. This has, of course, also damaged the reputation of the Snapchat app. Thus, the Snapchat team started doing everything in their power to make sure that no third-party app is able to download imaged and videos from the app anymore.
This means that apps that claim to be able to download from Snapchat might not be able to do that anymore.
---