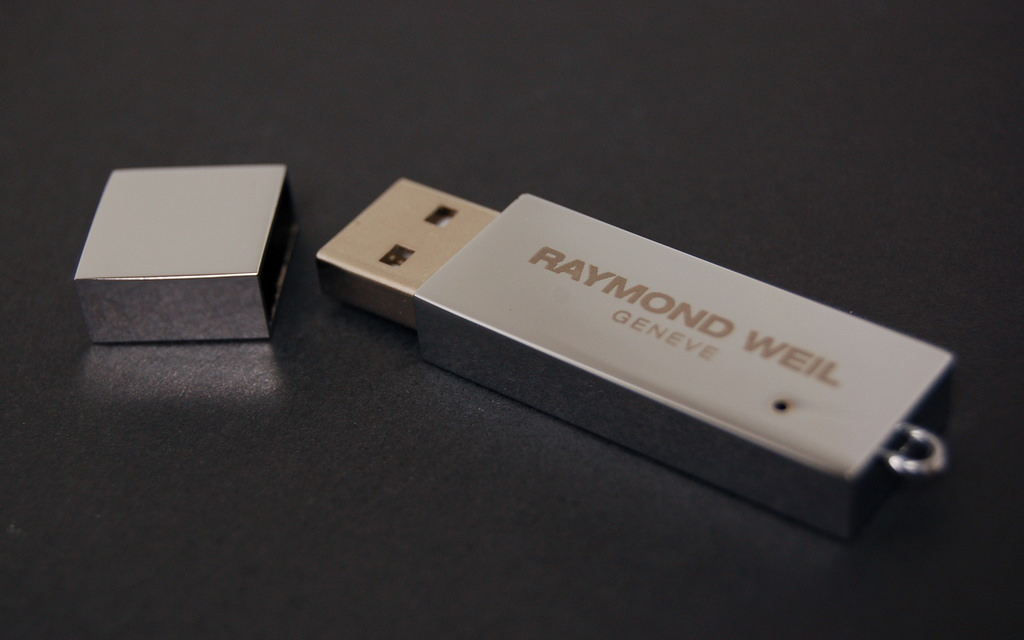 When you have important school or work files stored on a USB drive, you need to take precautionary measures to ensure they are well protected from prying eyes. There are at least four ways to do that; encrypt individual files, archives, folders, or the whole USB drive.
How To Protect Important Files On USB Drives
Encrypt Individual Files
For Microsoft Office files, you can encrypt the file from the File Permissions option. To open the files you just need to provide the password.
Since Office 2007, Microsoft has been using 128-bit key AES encryption which is known as a stronger encryption method compared to the one used by older Office versions. Microsoft Office 2003 and older only used 40-bit key RC4 encryption which can be hacked by free, downloadable hacking software.
By the way, encrypting is not the same as hashing. If you want to know the difference, read this article.
Encrypt Archives
Archiving software such as WinRAR or 7-Zip has the option to protect archives. Some people argue that since the security feature was built into these two file compression software as an "afterthought", they are not really secure. However, according to this paper, WinRAR offers better security feature compared to WinZip.
"What about 7-Zip?"
7-Zip uses 256-bit AES encryption. So far, it is considered fairly secure against brute-force attacks. If your goal is to encrypt a secret project from industrial espionage, there are dedicated encryption software that will better suit your needs. However, if you're just worried about someone copying your project in college, we still say 7-Zip does its job well enough.
Encrypt Folders
Ever since Windows XP Professional edition hit the market, people have been using the built-in encryption option to secure their folders. Why wouldn't they? It's only a matter of right-clicking the folder to open up Properties, clicking the Advance button, and check the encryption checkbox. It's the same easy process with Windows 10 too.
If you want to use this method in your office, be sure to use a password that you can never forget. In the unlucky event that you do forget it, not even the IT people can help you. They can reset your password, but they can never access your encrypted files.
Encrypt The Whole Drive
Windows 10 has a built-in tool to encrypt a USB drive in called BitLocker. Every time you plug in a protected USB drive a popup will ask for the password. There's also an option to use your smart card. It's definitely more secure, but for personal use, a password should do just fine.
"What do I do if I forget my password?"
BitLocker gives you three options: save the key on your Microsoft account, save it to a file, or print it.
Even though saving your key on your Microsoft account is convenient, we have to go against it. Save your key into a file or print it then save it somewhere secure.
If you're not using Windows 10, use third-party drive encryption software like VeraCrypt. We strongly suggest you dig for reviews on such software before you decide to use one. Each encryption software has its own set of pros and cons. You need to weigh them out and pick one that suits your needs best.
---
Want to get in touch with us? Hit us up on our social media channels!