Google Chrome, Google's popular browser, Allows you to adjust settings when it comes to downloads. This includes automatic downloads that you can add domains and websites and allow or block automatic downloads from them.
This tutorial will show you how to activate automatic downloads for pages like Online-Convert.com or similar from which you download frequently. Furthermore, we will show you how to block domains that you do not want to automatically download things onto your system.
How To Change Automatic Download Settings
1.Open Chrome and click on the three dots (Chrome menu).
2. Click on "Settings".
3. Then, click on "Advanced". This will show more advanced settings.
4. Under "Privacy and security", click on "Content settings"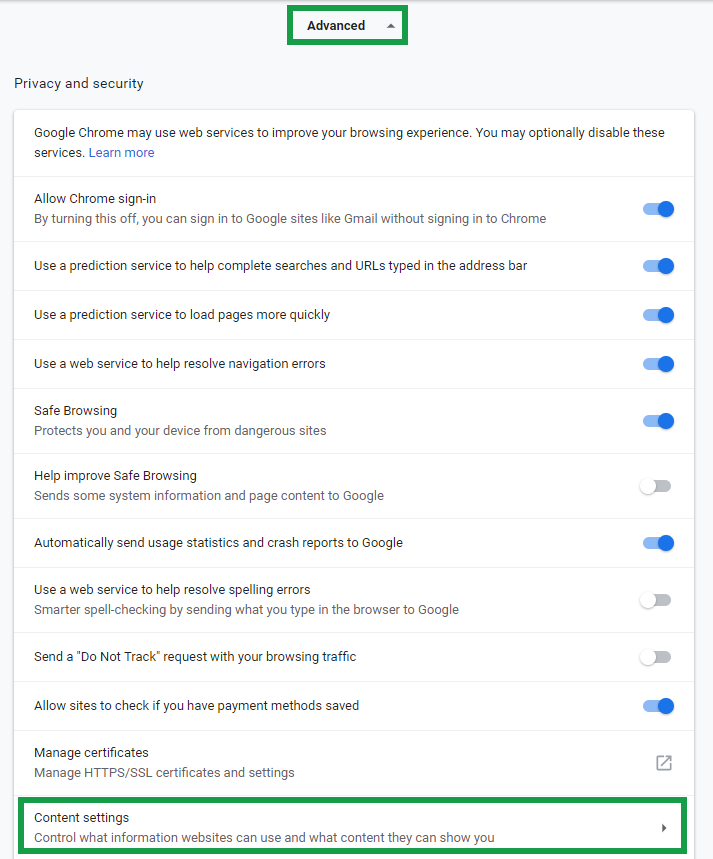 5. There, go to "Automatic downloads".
6. Here, you have several options available. First, you can toggle that the browser asks you before downloading a file (which is highly recommended). Secondly, you can remove or add domains to two lists: blocked and allowed domains. The first will block these domains and websites from automatically downloading file, while the second functions as a whitelist.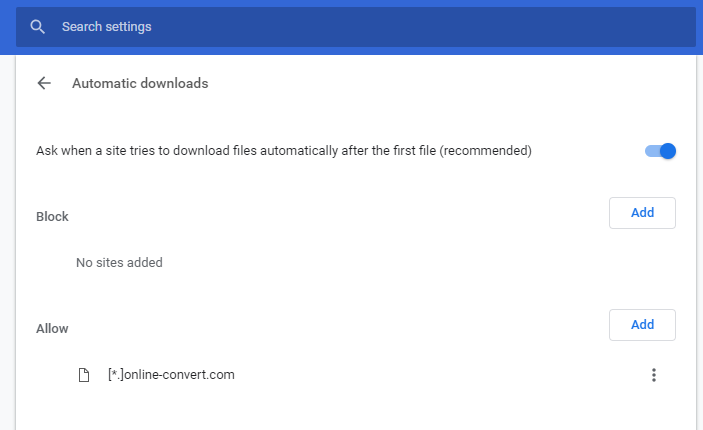 ---