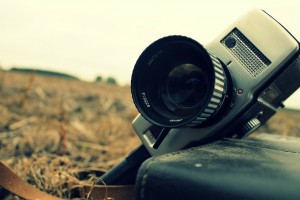 At the beginning, there was Flash.
Videos, banner ads, animations, streams – Flash movies and clips have been used on the internet for a long, long time. While the FLV format may be on the way out, it has still been a video standard for internet users all over the world.
Today, we shall have a closer look at this common and loved, yet also heavily criticizes video format. We have a look at where Flash came from and where it's going. At how to still view and create flash videos and the according file extensions. And at the suggested alternatives for the usage of Flash on webpages and in applications.
What Is Flash?
Flash has been developed by Macromedia but has later been adapted and further developed by Adobe. It is overall known as an Adobe product.
At first, Flash was used for creating simple animations. However, since Adobe's Flash creation tools are so easy and intuitive to handle and operate, Flash became more and more popular among professional developers and hobby developers alike. It allowed many people with access to the necessary tools to develop and create Flash videos and animation for websites and applications that allow high interactivity from its users. Furthermore, Flash was seen as very versatile since it playbacks different compressed video and audio data.
To support Flash on a browser, the installation of a plugin is needed. Many third-party plugins as well as the native Adobe Flash Player plugin (similar to Adobe's PDF plugin) are free and thus accessible to everyone. This enables every browser to support Flash videos. Furthermore, there are many third-party Flash players that, next to simple playback, offer the user more features like downloading and converting Flash videos, organizing them in libraries and sharing them on social media.
Especially in the early days of social media, Flash has been very popular. Platforms like Facebook or streaming services like YouTube, Vevo and Hulu heavily relied on Flash video playback for their service. Everyone who owned at least a camcorder could publish their video content on the web with great ease.
The File Formats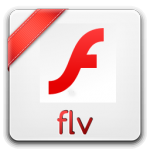 The following three file format extensions are associated with the one or other version of Flash videos and animation.
FLV
FLV files have been the first Flash video files developed by Adobe (resp. Macromedia). It is the most common and possible the most wide spread one as well.
FLV files use the H.263 standard for video data with the FourCC FLV1 codec. Audio data is usually represented as MP3.
F4V
F4V files are the successors of the FLV file format.
This container format uses boxed data storage and is based on Apple's Quicktime video format. F4V files support the H.264 video codec as well as ACC audio.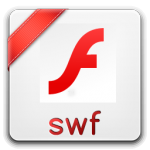 SWF
The SWF file extension has also been developed by Macromedia and later Adobe. However, contrary to FLV and F4V, it was explicitly developed for the Shockwave Player at first and known as the so-called "Shockwave Flash" file.
SWF files can display animated graphics, ActionScript and even text. While it is also used for video playback, the main focus of SWF files in on the animation of vector graphics with embedded text and JPEG images.
Disadvantages Of Flash
However versatile, groundbreaking and innovative Flash may have been, there are still some critics of the format. The most well-known and influential of them has to be Apple Inc. Due to the insufficiency of Flash, it is not supported on iOS devices like the iPhone, iPad or iPod touch. Adobe itself has announced to discontinued the development of Flash.
The reason for Apple's and many Linux users' aversion against Flash comes from the fact that it requires a very high CPU usage. Furthermore, for playback of high definition videos, one would need an alternative to flash since the playback requires more advanced codecs than those present in Flash.
Another factor that comes into play is that many alternatives to Flash offer open source solutions for the creation of animation for the web. Adobe Flash and other programs for Flash creation, however, aren't as cost-efficient as the open source tools available for, e.g., HTML5.
Alternatives to Flash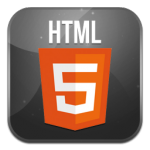 A few alternatives to Flash have been adapted and are gaining popularity over the past years.
For video streaming and uploading to platforms, FLV files have been widely replaced by the versatile compressed MP4 video files. Platforms like YouTube and Facebook made the successful switch to MP4. Furthermore, this video format is supported by mobile playback devices as well as smart phones and all kinds of media player software.
On websites that display animation and encourage user interactivity, HTML5 is on it's way to replace Flash almost completely. It fits the requirements of Flash as it allows video playback as well as the integration of (animated) vector graphics. It also provides a solution for Apple's problem with Flash's high CPU usage with a much lower CPU burden. Additionally, HTML5 is not a proprietary format like Flash but rather an open source solution.
Both Adobe and Google have also published a tool that allows to convert Flash animations into HTML5. Thanks to it's growing popularity, HTML5 is not only supported by iOS and other mobile devises, but by almost all up-to-date browsers as well.
Advantages of Flash
However, it would be rash to already write off Flash as a whole. There are still some advantages it holds over both MP4 and (especially) HTML5.
On a sub-pixel scale, Flash supports a much better measurement than HTML5, resulting in a better and more crisp display of it's animation on the screen.
Furthermore, Flash supports DRWM protection of it's videos and the embedded animations, images and texts. HTML5 itself can not provide DRM protection. This has to be done via codecs for the individual components.